Datanamic DBTools for MySQL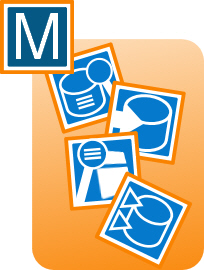 Datanamic DBTools for MySQL
is not a product but a bundle of MySQL tools that have been packaged together to provide you with a better value compared to buying the products individually.
The products included in the bundle allow you to compare and synchronize database data and database schemas, generate test data for database testing purposes and execute multiple SQL scripts against multiple databases.
Products Included
Save a great deal of money on the price of the individual tools.

#dbtools_for_mysql#[7]

Datanamic DBTools for MySQL costs $ #dbtools_for_mysql#[3].
I find the DeZign product to be excellent and quite helpful. Much better than most other ER diagram tools and certainly more affordable.
Joseph L Williams
Sovereign Bank
Other bundles?
Check out the bundle comparison table
.