Datanamic DBTools for PostgreSQL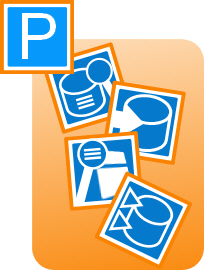 Datanamic DBTools for PostgreSQL
is not a product but a bundle of PostgreSQL tools that have been packaged together to provide you with a better value compared to buying the products individually.
The products included in the bundle allow you to compare and synchronize database data and database schemas, generate test data for database testing purposes and execute multiple SQL scripts against multiple databases.
Products Included
Save a great deal of money on the price of the individual tools.

#dbtools_for_postgresql#[7]

Datanamic DBTools for PostgreSQL costs $ #dbtools_for_postgresql#[3].
We've been using Dezign for almost a year now. It's allowed us to easily move our schema to multiple databases which makes porting our product to support a new database a breeze. The user interface is very intuitive and for the price I think it's by far the best database design tool available, even for large schemas like ours. I just wanted to write and tell you how much I enjoy working with Dezign.
Todd Huss
BoostMyScore, Inc.
Other bundles?
Check out the bundle comparison table
.