New Updated Look For DeZign for Databases
NOVEMBER 2012
We are glad to announce that we released DeZign for Databases V7.3 with a new, updated, more modern look. The new dialogs now make use of the default Windows themes.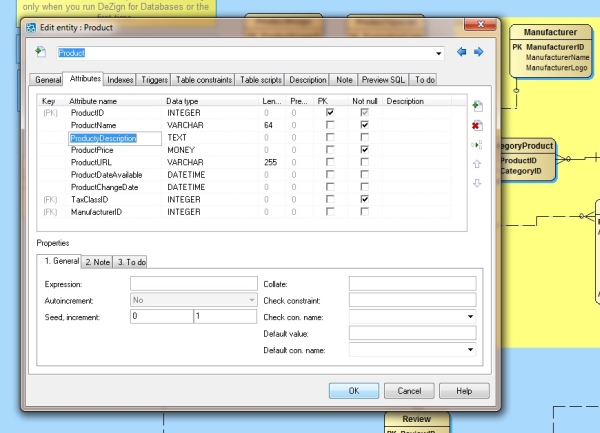 On Windows 7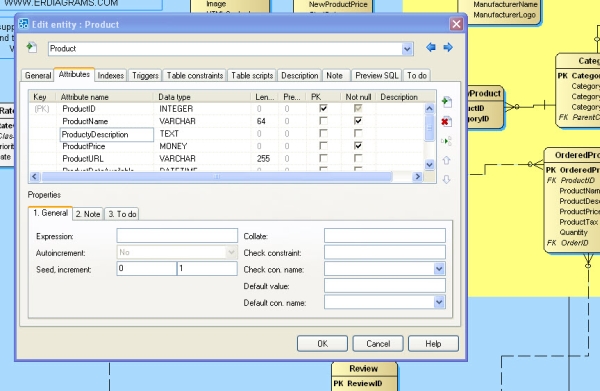 On Windows XP
Changes:
New base dialogs are used and give the application a more modern look and feel.
From now on you can edit the attribute's description in a memo field also. This enables you to define multiline descriptions. You can use the button next to the attribute description field to open the editor.
Fixed an issue with painting linked attributes in the Relationship dialog (Windows 7).
Added CTRL-A ("select all") support to edit fields of the property editors.
Added support for copying the details of object differences to clipboard in the Comparison results dialog. Use the new context menu of the grid to when you want to copy the details to the clipboard.
Added CTRL-A ("select all") support to the SQL editors.
Edit data type conversion rules dialog and data types dialog are now sizeable.
When importing a MS SQL Server database, by default all schemas are imported from now.
Fixed an issue with the note field for triggers.
The complete version history can be found
here
.
This Is a Free Update For Version 7 Users
Version 7.3.0 is a free update for DeZign for Databases V7 users. DeZign for Databases V7 users can download the latest version from the
Licensed Users area
.
Still using an old version (V6, V5 or V4) and ready to upgrade? See
what's new in version 7
or go directly to our
upgrade center
. Upgrades are available from $78.