Purchase Orders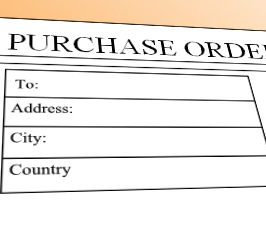 We've invested a lot of time at Datanamic to ensure that customers can easily buy software using purchase orders. This page attempts to address all relevant P.O. issues. If you have additional questions please email them to sales@datanamic.com.
Please include the following ...
Company Letterhead
Signature
Product ID, Product Name and Price for each order line item (if more than one).
P.O. number based on your own Purchase Order numbering system
Your email address so license details and download instructions can be emailed to you.
Your billing address so invoice can be mailed to you
Companies in The Netherlands can send the Purchase Order to:
Datanamic Solutions BV
Hooigracht 15
2314VJ Leiden
Companies outside the Netherlands can send the Purchase Order to:
# Customer Service USA (Language: English):

share-it! 9625 West 76th Street, Suite 150 Eden Prairie, MN 55344, USA

Phone: +1 952 646-5747 (for calls from outside the U.S.) or +1 800 903 4152 (for calls from inside the U.S.)
Fax: +1 952 646-4552

# Customer Service Germany (Languages: German/ English/ French/ Italian/ Spanish/ Portuguese)

share-it! - element 5 Vogelsanger Str. 78 50823 Cologne, Germany

Phone: +49 221 31088-20
Fax: +49 221 31088-29
You will get an email confirmation that your Purchase Order has been received and processed by shareit.com for international orders.